Human-Centered Organizational Transformation
Redefining innovation is a multi-phase process.
CX by Design can get you there.
Reimagine Your Organization
Using our 20+ years in UX, CX, Service Design, and Design Thinking, we work with you to reorient existing systems, products, and services around people; systematically transforming your business into a holistic and human-centered organization. 
What You Get
For each engagement, our team creates a custom approach to improve the human experience around your business.
Recent Client Engagements
Enterprise Manufacturing Product Strategy for a global conglomerate
Post-Acquisition Customer Experience Transformation for a national bank
New Consumer Products Strategy within a global food services company
Human-Centered Processes & Strategy For a Major Sports League
Our Multi-Faceted Approach
We deploy real-world research to unearth insights that redefine your customer experience strategy, using a full ecosystem approach to solve problems and seize opportunities.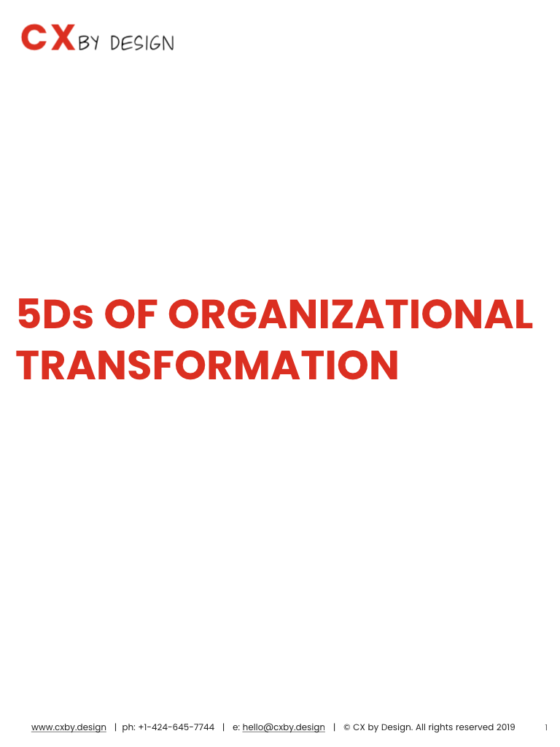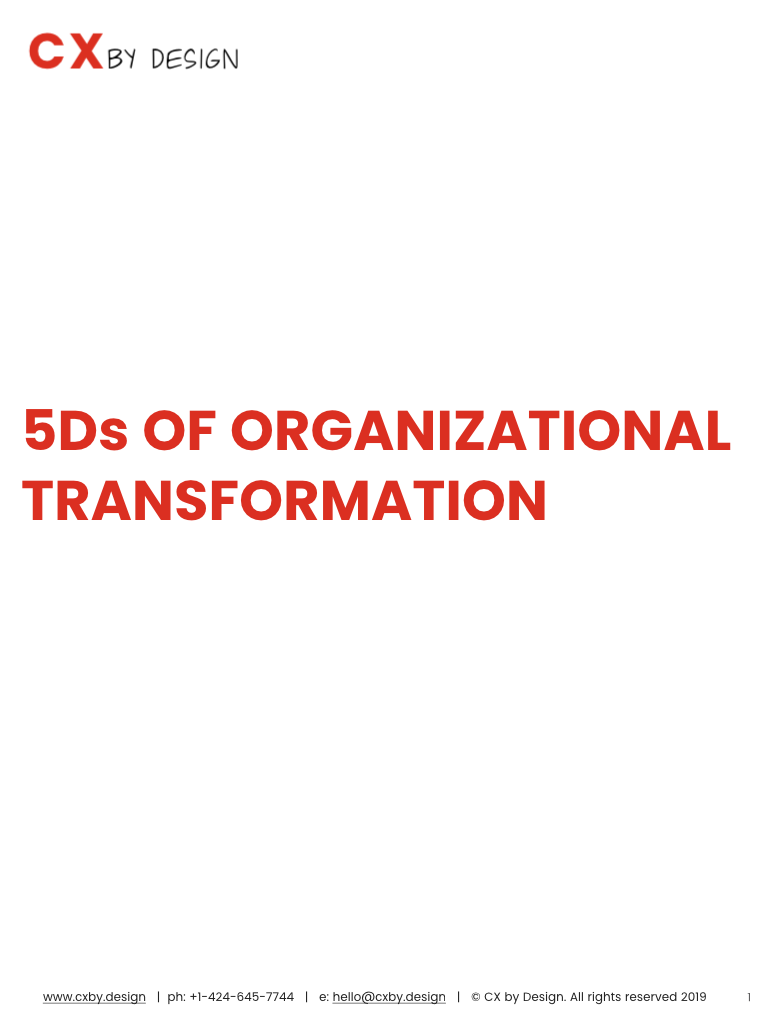 Typical Engagement
Typical engagements range from 5 months to 2 years. However, we partner with our clients for as long as is needed to effect change.
Discover
Months 1 – 3
We get to know your organization structure, your customers, and your business goals and needs.
Define
Month 4
We develop your human-centered strategy, pick our first engagement, and set up an overall change management and governance approach.
Design, Deliver, Data
Months 5 & beyond
We implement the defined human-centered strategy, measure results, and iterate.
Human-Centered Training Sprints
We create and facilitate custom trainings using Design Thinking as the foundation.
One-on-One Advice Sessions
We help you get unstuck and make progress on your journey of turning your business into a holistic, human-centered organization.
Want to work with us?
CX by Design offers multiple options for customer experience focused organizational transformation, leadership and team innovation training, and one-on-one solutions; all tailored to meet your specific needs.
For more information including sample engagement descriptions, rates, and to schedule a FREE informal discovery consultation connect with us today.